You cannot be replaced by AI or technology. We celebrate what you do and have built a platform that helps HUD-certified and nonprofit credit counselors help more people become loan ready.
You are the good guy. We support that.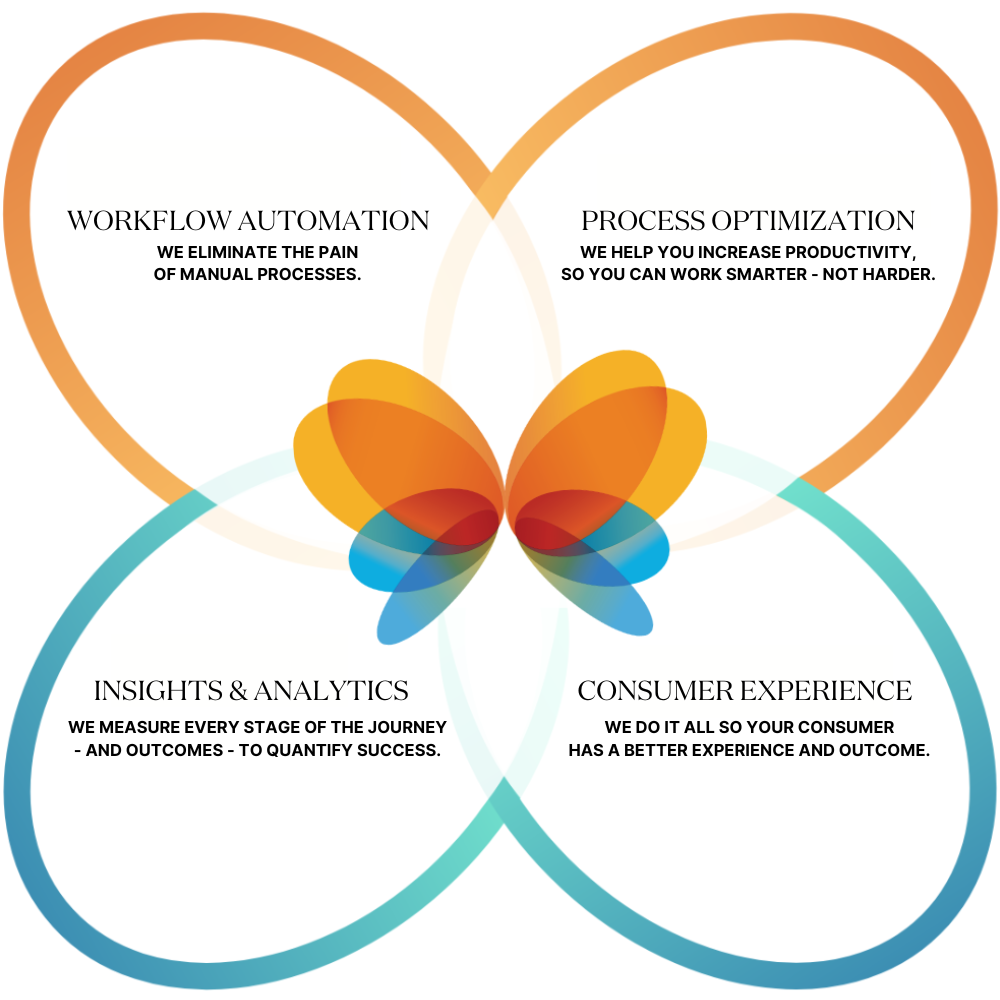 CredEvolv Counselor Platform Features
Our platform will help you:
Eliminate the pain of manual processes.
Increase productivity.
Gain powerful insights and access robust analytics to better measure outcomes and quantify success.
Provide your customers a better experience and outcome.
Here's what to expect when you work through our platform to counsel more clients.
Receive leads who need your help right away.
We work with mortgage lenders who connect us with their low credit borrowers that do not qualify for their products due to credit. Based on the services needed by their clients, we'll connect them to the credit counseling agency on our platform who can best serve their needs. That could be you!
Provide monthly virtual counseling sessions.
We know that with your expertise, you will COACH OUR SHARED CLIENTS TO SUCCESS. We love that our counseling partners meet with clients virtually each month and keep them accountable to their goals. Together, we'll help more people become homeowners!
Access your digital portal 24/7.
Here, you'll be able to message 24/7 with your clients, view all necessary documents, send updates, and track your clients' credit scores.
Integrate with lender systems to truly understand loan readiness.
Through our robust lender integrations, you'll be accessing the same automated underwriting tools lenders use to determine loan eligibility. You'll be able to run Freddie Mac HomeCoach℠ feedback certificates to truly understand when your clients are loan ready.
Help more consumers, period.
Our system is proven to help you help 3x the number of people versus using traditional, manual processes.
Together, we can help more people reach their credit goals and their lifelong dreams.
Frequently Asked Questions
How is CredEvolv better that the solutions I currently offer?

CredEvolv is a technology platform that connects people who need to improve their credit, with HUD-certified, nonprofit credit counseling agencies like yours, who can help. We've created a safe, digital space for consumers and counselors to come together – to share documentation, interact with each other through messaging and notifications, and to monitor consumer credit scores each month. Our proprietary platform also integrates with different lender systems, so you can quickly assess when a consumer has reached his or her credit goal and is ready to qualify for a mortgage or other loan. We can even keep lenders, realtors, attorneys, or financial advisors in the loop on the client's status, so they'll also know when to re-engage with the client now that they can qualify for their products and services.
My spreadsheets and other tools work just fine. Why should I work with CredEvolv to counsel my clients?

Ask yourself if you really mean that? While spreadsheets have done the trick for a long time, they tend to require a tremendous amount of manual upkeep, repetitive data entry and minimal automation. Counselors who work on the CredEvolv platform benefit from a tool setup to minimize manual data entry and maximize time spent helping to coach borrowers. The platform also offers access to FICO® mortgage scores, a digital document-sharing platform with your clients, and access to Freddie Mac HomeCoach℠, which gives you an accurate assessment on whether or not your client is truly mortgage ready.
How much does your program cost?

If you and your team are interested in exploring more about the robust counseling platform offered by CredEvolv, please reach out directly to Jeff Walker at [email protected] to schedule time to discuss our offering and see if there is a mutual fit.
What training do you offer to the counselors on my team?

We offer robust training both during on-boarding of a new agency, as well as ongoing weekly training with our counseling partners. Our platform is constantly evolving, and we want you to always feel comfortable using our platform to help our shared clients.
Do you provide leads to your counseling partners?

Our nonprofit credit counseling agency partners benefit from leads we are able to send through our lending partners each month. During our initial discussion, we will discuss things like your availability and capacity to receive leads, as well as information on our standard process for lead delivery.
How do I get started?

We'd love to hear from you. Please reach out to our CEO, Jeff Walker, to talk about exploring our platform further.
Reach out today.
Better credit begins here™.
---